Without leaving the hotel
If your flight was stressful or your working day never-ending, now you can relax. We offer different options so you can unwind without leaving our facilities: reading, music, video games, Internet, etc.
Newsroom
The hotel's newsroom includes a reading room with different Spanish, international and business newspapers and current affairs magazines. If you prefer, you can also watch a film, your favourite programme or an important sporting event on our 50" TV.
BizzRoom
All our clients can use our BizzRoom, a space free of access located on the hotel's third floor designed for small meetings which do not require the hiring of a meeting room, whether it is due to their short duration or number of attendants.
Whether you need to meet with a client or attend a business meeting, you will have all the services you need at your disposal: computers, Internet connection, café service, etc.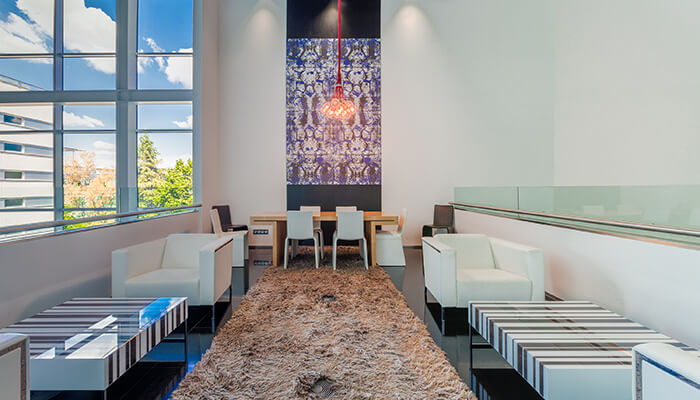 WiiZone
WiiZone is an area where adults and children can relax with our Nintendo Wii consoles. Free of access, all you have to do is choose a game, request the controllers at reception and start playing!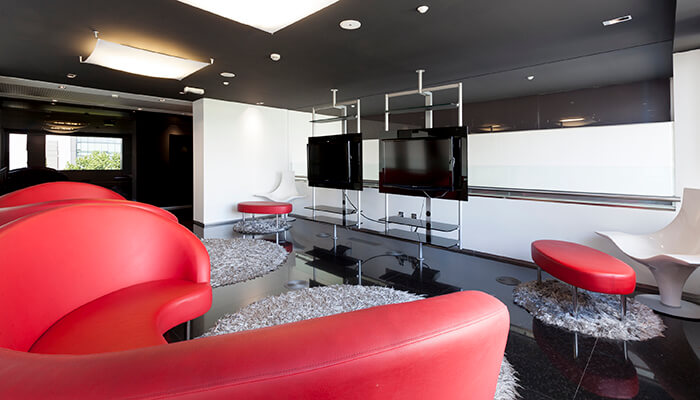 CyberPoint
Our CyberPoint is located on the second floor of the hotel, a pleasant space overlooking the lobby with six computer devices with the latest technology at your disposal so you can send that last-minute email or work with documents. You no longer need to carry your old laptop around, we will lend you ours.