Your new home
We want you to consider us as your new home in Madrid, which is why we have organised different spaces where relaxing is the only option. Come and have a look.
Newsroom
The hotel's reading room offers a large selection of Spanish, international and business newspapers. Located on the hotel's first floor, it is an open-plan space which overlooks the lobby designed so you can relax while you read the day's press or, if you prefer, watch a film, your favourite programme or an important sporting event on our 50" TV screen.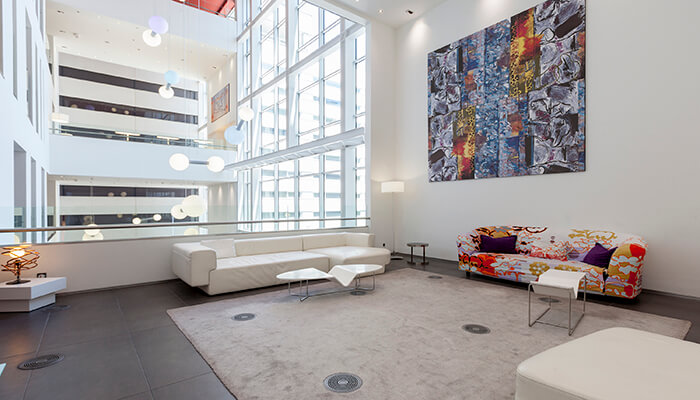 BizzRoom
The BizzRoom is a room free of access where you can organise small meetings which do not require a larger room. It is the ideal space to meet with a client or to prepare a business meeting with colleagues, equipped with computers, Wi-Fi and a café service.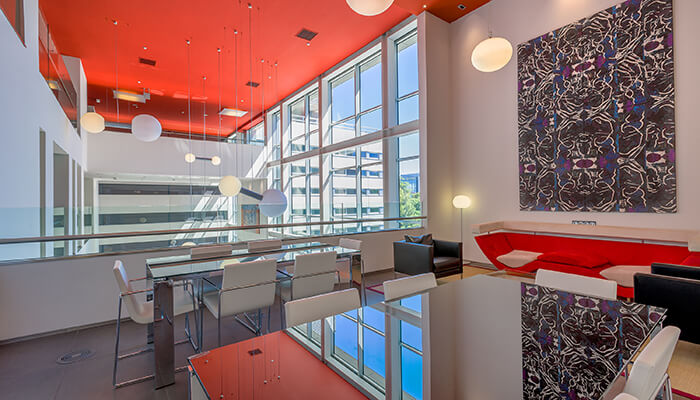 WiiZone
In our WiiZone you can play the newest video games on your own or with your friends, work colleagues or family. Relax and get rid of the stress accumulated throughout the working day or leave your children playing here while you enjoy other leisure activities in our hotel. The WiiZone is equipped with Nintendo Wii consoles which are free to use.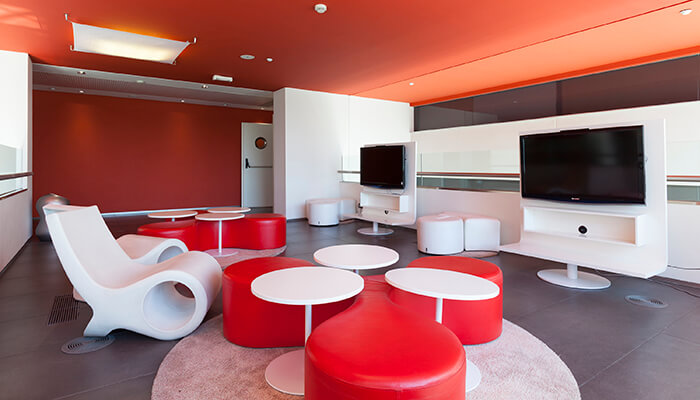 CyberPoint
As well as the 100 MB symmetrical Wi-Fi connection you can use for free for your mobile devices, you can also use the hotel's CyberPoint, a space on the second floor of the hotel where you can use any of our six brand-new computers to carry out any task you require.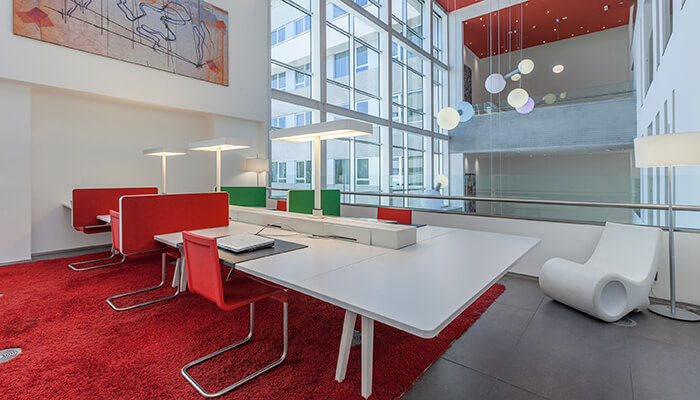 Chill-out space
Would you like to relax by listening to soft, chill-out music on comfortable sofas in a balanced space surrounded by designer architecture? Of course you would. By yourself, with good company, a book or a coffee… On the fifth floor we have created our Chill-out space, because at Axor Feria we want every corner of our hotel to be special to you.